No Commitment month to month copier rental!
We solve your problems!
Problem:
You don't want to sign a lease
You don't want to make a commitment
You don't have the credit to sign a lease
Your business is new and can't qualify for a lease
You don't have the budget for the latest technology but want it!
You are unsure of future needs so, don't want to over or under buy
You just need an extra copier to supplement your current equipment
Solution:
We can meet your short-term, long term and special event copier needs fast in the Northern Virginia and DC Metro area to help ensure the smooth operation of your business.

Renting a copier is ideal for:
A new office or startup that is unsure of their future needs
A business with little or no credit that won't be approved for a lease
Construction companies who need an onsite printer or copier for contracts, invoices, and general paperwork
Anyone who needs office equipment fast to kick start their business
Copy and output support for a days-long meeting, trade show, or event
A business with copy volume that varies. You will have the flexibility to exchange the copier if your volume and needs change
We offer the latest technology, hardware and software, and will set up and configure the system to meet your needs.
Your true "month to month" rental includes:
All parts & labor
Toner
Delivery and setup
Training
GUARANTEED 4-hour service response time
Network printing
Unlimited network scanning!
Additional services available include:
On-site service technician/document specialist
Color rentals
Stapling
Hole punch
Weekend delivery
Weekend on-call technician
Give us a call now at 703-369-2575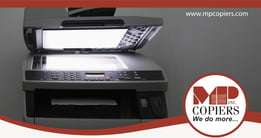 We will provide a free analysis and quote.

Want us to contact you? Complete the brief form below and we'll get back with you ASAP!