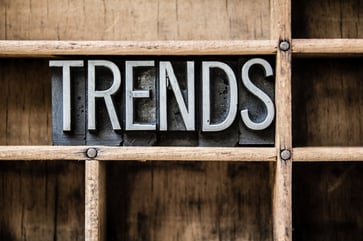 Here's a quartet of articles that will improve your understanding of technology and how to apply it to improve the efficiency of your healthcare practice. These four articles address security, training, document imaging, and technology trends you should be aware of – if you aren't already.
Read on.
5 Technology Trends Driving Family Practice Success
Even if you're larger than a family practice, these are technology trends you need to be aware of. This short whitepaper outlines and explains five trends that can help practice profitability. These are:
Shifting to the cloud to reduce costs and gain convenience
Switching to integrated practice management and EHR systems to maximize efficiency
Growing use of patient portals to raise productivity and enhance patient care
Leverage mobile solutions to accomplish more on-the-go
Adopting analytical tools to monitor performance and make educated decisions
Healthcare Document Imaging Trend Report
While this particular PDF was written a few years ago, the opinions, recommendations, and conclusions hold up extremely well. This is a great overview of the benefits of including document imaging (converting paper to digital via dedicated scanners or multifunction printers/copiers) in a physician's practice. The document outlines ROI for document imaging, here are three:
Cut costs associated with photocopy, faxing, or using courier services to transport patient information. With copiers and scanners, imaging of a document can be done in-house and immediately. It costs pennies to send documents electronically, versus tens of dollars per document for a courier.
Reduced physical storage requirements for patient health information. Many healthcare providers have reported that they have repurposed their file rooms to facilitate additional physicians or for more examination rooms.
A decrease in record administration time enables physicians to see more patients.
You can read the complete report, CLICK HERE.
Protect Your Practice Data Against a Breach
Security of patient data should be uppermost in mind at all times – and don't think you're too small to be targeted. Make sure your staff understands what constitute a HIPAA violation – and train them on the rules.
Staff Training Never Ends
When it comes to your patient's electronic health records system, continual training of EVERYONE in the practice (doctors, nurses, and support team) is essential to operate at maximum efficiency.
We'll continue to bring articles that we've discovered and found valuable to your attention in the coming months. If there's any topic you're especially interested in, let us know.